Today is St. Patricks Day. However in Boston, it can be more like St. Patricks Week. Howeverest, it can be more like a zombie movie. Day by day leading up to the Evacuation Day in the city, you find yourself fighting off more and more bodies slouched stiff and moving in sluggish uniform, comfortably aluminumbed through cases of canned beers. Before long you find yourself locked inside your apartment wondering if the alcohorror ever end...
Then you get a call from your Grandmother...wishing you a Happy St Patricks Day....
Just last night, I was heading to Harvard Square on the Red Line, which was bringing people back from the St Patrick's Day Parade, so needless to say the cars were packed more than usual. Had I been in front of the doors like normal, I would have been like Flyboy at the elevators in Dawn Of The Dead. They would have eviscerated me right on the platform and funneled a 30 pack of Bud Ice out of my intestines. As I carefully worked my way through the throngs of the walking drunk wearing green plastic beads, oversized green shamrock glasses from the Elton John St Patty's Day Collection, and huge green striped "Cat in The Hat" styled hats, you know, like St Patrick wore. I noticed then a blind woman and her seeing eye dog were almost shoved off of the platform onto the tracks....and nobody else noticed. I felt like a squarer Mr Hand given my age proclaiming out loud "Is everybody drunk?!?!"
I know you might be thinking I am over reacting or maybe even exaggerating a little about overblown or overbloated this day has become, but much like a zombie movie.....they (drunk white people) always come back.....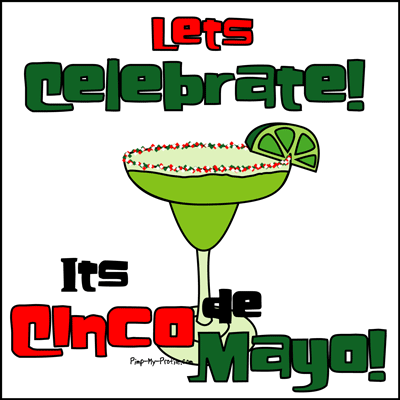 "They're coming to get you Barbara..."
(I actually found that picture by googling "cinco de mayo+corona+white people")
I will end this entry with an older story:
"Date: 07-26-04 12:43
I got out of a neighborhood bar shredded last night, and walk into a group of 5 huge Irish guys and one smaller but much older Irishman who was probably in his 60's.
The older Irishman looks at me and says "Hey! You! Can I talk to you?"
And before I can even say "Yeah sure" he cuts me off by putting up his hand in a shush like manner and says "Shh! Dont say a word! Dont Say Anything! Be quiet!"
I follow his instructions because I thought I was about to get jumped, but after a 5 second silence per order of the Irishman, he looks me dead in the eyes and says:
"Can I take you home?"
Quite stunned and even more confused, I respond back with "Well I know I am a handsome guy but.."
Then Im cut off again, by his friend who yells in my face "NO YOUR NOT! YER UGLY! YER UGLY YOU BASTARD!" to which I respond, "Did I just get hit on by a gay man, yet then gay bashed in the next sentence?"
Obviously not knowing what was up, Im making my way very far away from there, but someone I was with told the old guy my name was P-Boy, and as I cross Tremont street here the desperate cry of "P-ROY! P-ROY COME BACK!"
And come back I did. 4 whole months later.

A few old friends of mine urged me to go down there and that they were buying. I had already finished drinking at home, because it was well past noon and though I really wasnt crazy about going back down to that shit shack because of what happened last time, they were old friends, plus free beers were promised so I put some pants on, wiped the tears out of my eyes, took my shirt off, finished watching the hole video "doll parts" and went down to the bar after a 4 month abscence.

As I get to the door, theres a total keg stander yelling on his phone outside over someone who he has a problem with inside the bar, which didnt really shock me, since I was already having a crummy night.

I walk in and see my friends immediately and before I can say hello they start telling me about how someone finds it unbelievable there are actually white people from Mission Hill, and how there was almost a beef over Hill Pride . I laughed it off, but still got to catch the following:

About 2 hours into being there, around last call, I tell my friend Im going to use the bathroom and then we would take off.

RIGHT as I get out of my seat, I feel this pale, drunk, painfully and uncomfortably close face just hovering next to mine. He was Irish.

"Hey brother, me friend Siobhan just turned 21 and she needs 21 kisses, so go on an' kiss er."

Looking around at their party of roughly 2 million people, I felt compelled to say:

"Oh no thanks man, Im not going to kiss some girl 1 million 999 thousand of you guys are with, it seems like someone would take it the wrong way. But tell her happy birthday."
Like Im really gonna wade through a crowd of drunk Irish dudes and kiss their lone female friend on the cheek and walk away without one of them being offended.
Or at least wanting to be my best friend.


This makes my new friend angry and suspicious all of a sudden..... and especially angry?!?! Angrier?!?! And probably.....IRISHER?!?!? (if thats a word)

"Whats your fuckin problem, you think shes foookin ugly!?"

"No, shes real cute", I lied, "But Im not going to randomly kiss some even more random girl at bar, especially here." And By then Im as pissed as he is and walk off to finally use the bathroom, and just leave him standing there, hoping he was going to be gone.

But he decided to wait for me; and as Im walking back and pretty much preparing to get into a fight with this guy he starts walking for the door and says.

"She wouldnt let you kiss her anyway.... youre probably a gay."

And all I had to say was "How are your people gonna sweat P-Roy?"

Then the dude got kicked out.


And yeah, that ended my come back night at that nameless bar.
The only bar in Boston where 5 mins turns into an eternity."